Here Are Some Advantages and Disadvantages of Samsung Galaxy M31

Samsung once again succeeded in seizing the attention of Mobile Phone activists through one of its products. Samsung Galaxy M31 is a mobile phone released in the middle price segment that is quite capable of competing with high-end mobile phones, although only in certain sectors.
Dirils in March 2020, this phone has several advantages that can make you interested to try it. But, the disadvantages of this cellphone also need to be considered so that you are not mistaken about buying. Curious? Consider some of the advantages and disadvantages of the following Samsung Galaxy M31.
Samsung Galaxy M31 Specifications
Release: March, 2020
Screen: Super AMOLED, 1080 x 2340 pixels
Chipset: Exynos 9611
The GPU: Mali-G72 MP3
RAM: 6 GB
Internal Memory: 128 GB
External Memory: microSDXC up to 512GB (dedicated slots)
Rear Camera: 64 MP + 8 MP + 5 MP + 5 MP
Front camera: 32 MP
Battery: Non-removable Li-Po 6000 mAh
Full specifications …
The advantages of Samsung Galaxy M31
If you are interested and curious about this Samsung Galaxy M31, you can listen to some of its unique advantages as follows.
1. Jumbo Capacity Battery
If you want to use your cell phone for a longer time, of course it requires a large enough battery capacity. Therefore, the Samsung Galaxy M31 comes with a battery capacity that is guaranteed to be greater than other cellphones in its class. No responsibility, this cellphone has a capacity of 6000 mAh!
Of course this means that the Mobile Phone will last longer, both when it is left on or used nonstop though. In normal use, this battery is claimed to last for two days. In fact, as reported by GSMArena, this battery can be used for 24 hours more and still leaves little power (24%). Suitable for those of you who are lazy to carry power bank when traveling.
2. Large Internal Memory and RAM Capacity
One obstacle that is often experienced by Android users is the lack of memory when trying to download applications on the Play Store. This certainly can be overcome by using a cellphone with a large internal memory. In India, the Samsung Galaxy M31 comes with 6 GB RAM and 128 GB internal memory. Certainly large capacity.
3. Has a Dedicated Slot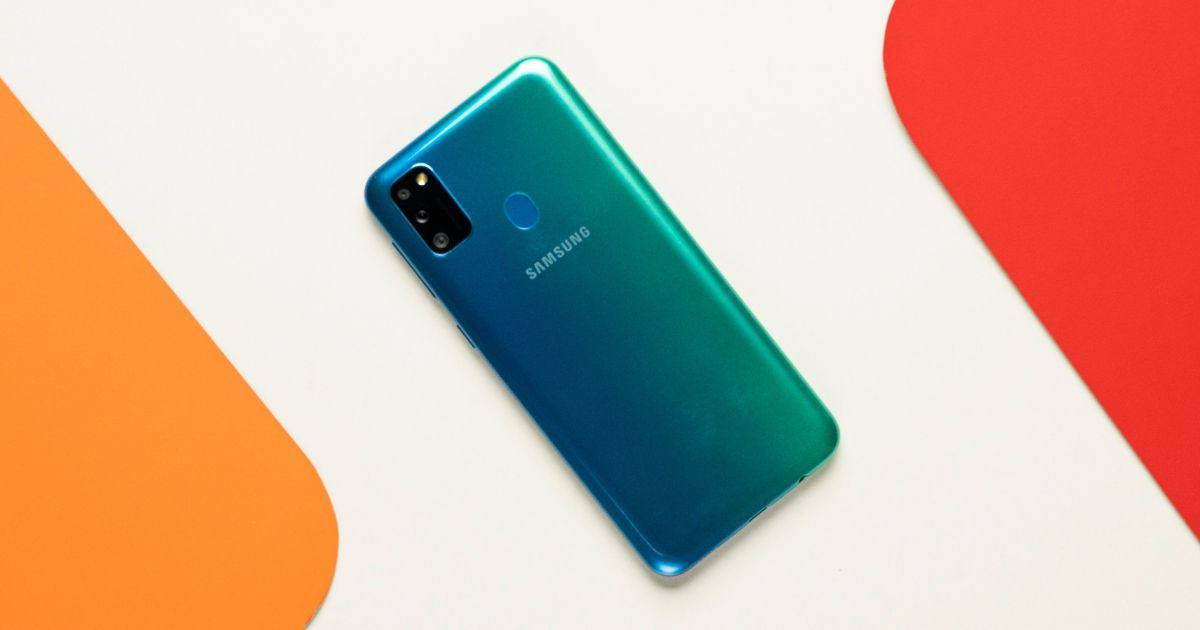 Usually, a cellphone that has been provided with a large internal memory will not be supported by an additional external memory slot, but the Samsung Galaxy M31 is indeed unique hmm?. This phone not only has a microSD slot up to 512 GB, but you can also use it together with a second SIM card.
Yes, the Samsung Galaxy M31 comes with dedicated slot to increase memory capacity using microSD. An advantage that deserves to be appreciated for those of you who like to download HD quality movie collections.
4. Has a Good Screen Display
Although it is a medium-priced mobile phone segment, it seems that the Samsung Galaxy M31 does not want to be inferior to other cellphones above it. How come? This cell phone is equipped with a Super AMOLED screen with a fairly large panel size, which is 6.4 inches.
The front camera design that carries the Infinity-U also looks contemporary and contributes to the overall aesthetic appearance. For Samsung Galaxy M31 cellphones, the display is quite impressive, especially considering that other cellphones in its class such as the Xiaomi Redmi Note 8 Pro still carry the IPS screen.
5. The camera resolution is quite large
If you are a bit worried about the camera found on the Samsung Galaxy M31, take it easy. The photo quality from the camera is quite good, how come!
This phone is equipped with four rear cameras with a fairly large resolution, which is 64 MP as the main camera, 8 MP lens as a camera ultra wide, a 5 MP lens for shooting close-up objects (macro), and finally a 5 MP lens with a depth sensor for taking bokeh images. You can see some examples of the results of this camera as follows.
The first photo is the result of a camera lens ultra wide. It appears that the area covered is wide enough and is able to maintain detail well. Meanwhile, the macro camera is also able to maintain the sharpness of objects well as seen in the second photo. Overall, this camera is capable of producing HD quality photos as long as the object has sufficient lighting.
6. Comes with Android 10
One of the attractions of a cellphone is of course operating system-his. Fortunately, the Samsung Galay M31 already carries Android version 10 which also comes with all the new features. In terms of interface, the Mobile Phone brings One UI 2 which gives experience user and better navigation ease.
Lack of Samsung Galaxy M31
It's only natural that you judge a cell phone not only by its advantages, but also by its disadvantages. Samsung Galaxy M31 has several drawbacks that need to be considered, including the following.
1. Normal Gaming Performance
If you expect performance gaming awesome, you probably won't get it on this cellphone. Samsung Galaxy M31 which is equipped with Exynos 9611 and CPU 8 core considered less able to produce maximum gaming experience. This can be seen in benchmark AnTuTu below.
As you can see, the position of the Samsung Galaxy M31 is not enough to beat its competitors from the same price segment, which only gets a score of 195284 on benchmark AnTuTu.
Even so, according to SmartPrix's review, the Mobile Phone is still capable of playing PUBG Mobile with a fairly high FPS (settings default). You can just change the setting to Ultra but you will notice a decrease in terms of FPS and performance.
2. Charging the Old Battery
Samsung Galaxy M31 does have a large capacity battery. But unfortunately, it takes a long time until the battery is fully charged. Although claimed to come with a fast charging feature, but this Mobile Phone can not receive power above 15W.
As a result, as reported by GSMArena, charging can take 2.5 hours to be fully charged, which is quite a long time, of course, considering that another cell phone in the same class only takes 30 minutes.
3. Only equipped with Gorilla Glass 3
As neatly as we are, no one knows when we will drop the Mobile Phone. Therefore, screen protection is important to protect our cell phones from collision damage. Unfortunately, Gorilla Glass 3 found on the screen of the Samsung Galaxy M31 is only able to keep your screen from scratches, unlike Gorilla Glass 5 which is able to reduce collisions to a height of 1 M.
4. Does Not Have NFC Features
Now there are several digital payment machines in India, especially for those of you who live in big cities. That is why the NFC feature (Near Field Communication) on Mobile Phone quite searchable. The Samsung Galaxy M31 doesn't have this feature, so you can't use it to fill e-Toll card balances or to transact on digital payment machines.
Conclusion
Yep, that was the various advantages and disadvantages of the Samsung Galaxy M31. This cell phone is really interesting because it offers exceptional battery life with a capacity of 6000 mAh. In addition, a large internal memory is equipped with dedicated slot for microSD increasingly makes this cell phone a suitable choice for those who like to watch movies on the cell phone for a long time.
But, you need to be more careful when using the Samsung Galaxy M31 because the protective Gorilla Glass 3 is less able to protect the screen from harsh impacts, different when compared to Gorilla Glass 5 or 6.
After knowing the advantages and disadvantages, are you interested in buying it? If interested, you can buy a Samsung Galaxy M31 through this link.