Before Buying, Know the Pros and Cons of Redmi 8A Pro

The appendage to the name "Pro" is usually pinned on cellphone products in the middle-price class and upper-class cellphone products. Different things happen with Redmi 8A Pro, a cellphone in the low price class or entry-level.
The advantages of Redmi 8A Pro
What are the advantages offered by Redmi 8A Pro? To find out, let's look at the various advantages and disadvantages offered by Redmi 8A Pro below!
1. Cameras are Okay in its Class
Redmi 8A Pro comes with two cameras on the back. Both of these cameras consist of a 13 MP main camera and a camera for 2 MP depth effect. The 13 MP main camera on this phone comes with f / 2.2 aperture and already supports PDAF.
The presence of a camera or depth effect depht a separate differentiator between Redmi 8A Pro and Redmi 8A. For the results of the camera, the following example can be listened to.
The catch of the rear camera from this phone is quite okay for the price class. Channel Youtube Phone Stein, said that the catch of this phone is decent. Certainly worth the price class.
The picture can be said to be good when capturing images in bright conditions. Just don't expect the camera results to have details and dynamic range the good one. It can be concluded, the catch of this mobile camera is quite good for its price class. In fact, according to Phone Stein, video recordings from this cellphone are also okay.
For the front camera, embedded 8 MP camera. This camera is similar to the camera in Redmi 8A. So, the results will not be too far away. Phone Stein himself states that the front camera catches from this cellphone are also quite good, of course for the price class.
2. Good Design
Redmi 8A Pro comes with a design and build quality which is good, just like his brother, Redmi 8A. This phone itself offers dimensions of 156.5 x 75.4 x 9.4 mm and weighs 188 grams. The design is still made of plastic which is built with a solid design that makes this phone quite okay.
Looks pretty good, like his brother. It's just that the design line of the Redmi 8A Pro feels more premium. Xiaomi calls the design of this phone with the Aura X Grip Design. The design presented is indeed quite interesting. Moreover, Redmi 8A Pro comes with three beautiful models, namely: Sea Blue, Sky White, and Midnight Gray.
The Youtube AD Review channel says that this phone's design is cool. The color can produce gradations from old to young. And still according to AD Review, this color blends with the bezel of this phone. With this design too, the back of the Redmi 8A Pro does not leave fingerprints and is quite comfortable to hold.
3. Long Battery Life
Redmi 8A Pro has the same battery capacity as Redmi 8A. The battery capacity offered by this phone is 5,000 mAh, which is certainly a large battery capacity. Especially if you view other mobile phones in the same price class, which on average only offers a 4,000 mAh battery.
Because it offers the same battery capacity as the Redmi 8A, the battery life of the Redmi 8A Pro is not too much different from the Redmi 8A. According to the AD Review channel, the battery life of this phone can last up to 2 days with the use of camera tests, playing social media, and playing games. With these uses, the battery is still remaining.
These results are clearly in line with the reviews of the NDTV Gadgets that reveal their experience in using Redmi 8A. According to the Gadgets NDTV, Redmi 8A can last up to two dailies with moderate use. The results tend to be the same is not the battery life of the Redmi 8A Pro?
4. USB Type-C and Fast Charging 18W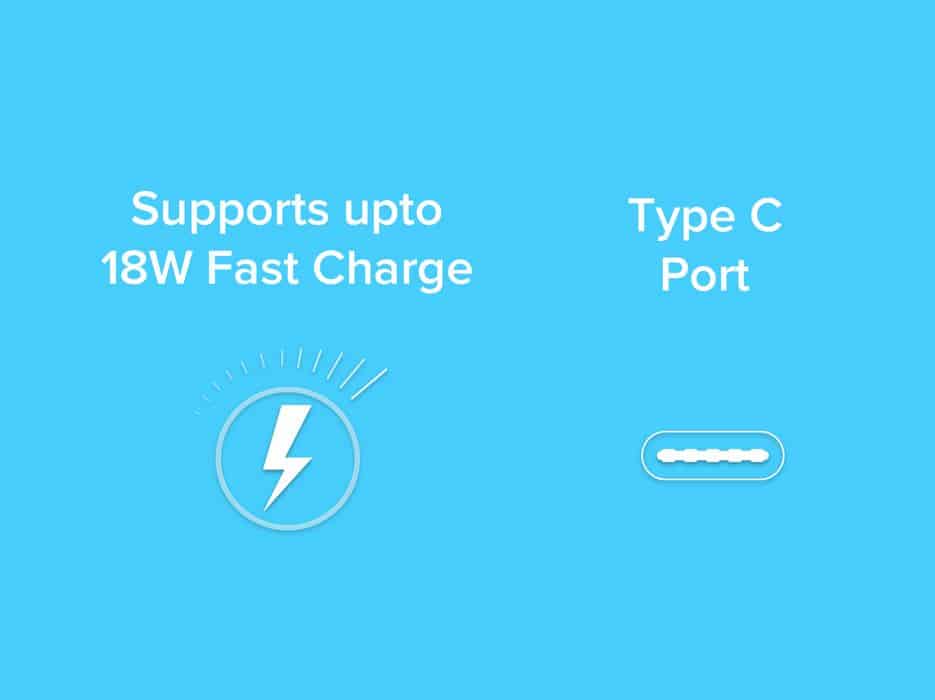 Redmi 8A Pro already supports USB Type-C, just like its siblings, Redmi 8A and Redmi 8. It comes the port USB Type-C on this phone, adding to the list of Rp1 million mobile phones that already have the port USB Type-C.
In addition, Redmi 8A Pro supports fast charging alias 18W fast charging technology. With this technology, the Redmi 8A battery can be charged quickly. It is just, charger used of course must be 18W charger. While in the sales box, Redmi 8A Pro only presents charger 10W.
5. Bright Screen with Corning Gorilla Glass 5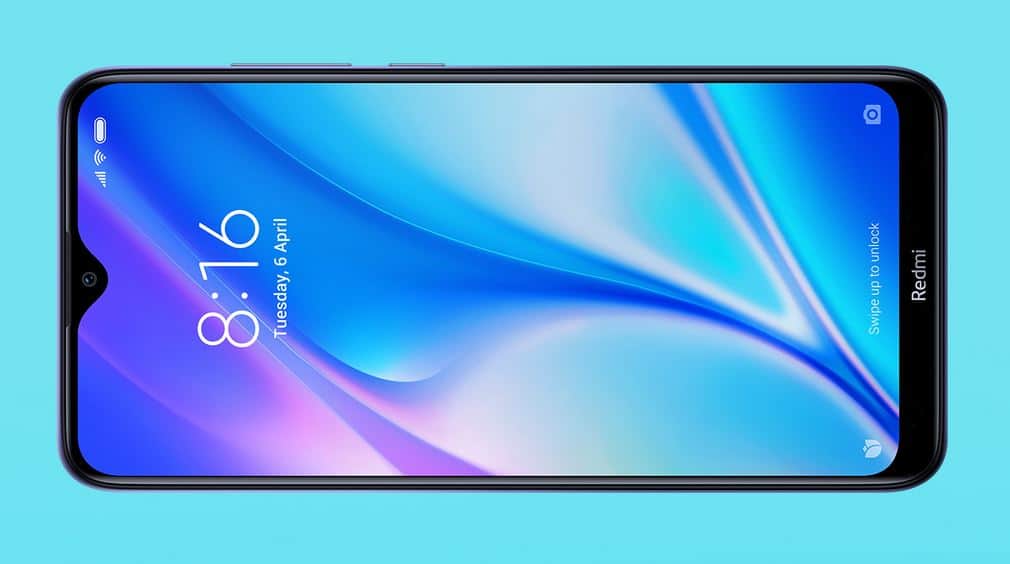 Redmi 8A Pro comes with a 6.22 inch IPS LCD screen. The dimensions of this screen are similar to Redmi 8A. In fact, the screen resolution and other screen specifications are similar to the Redmi 8A, which is 720 x 1520 pixels, 19: 9 screen ratio, and a screen density of 270 ppi.
The screen of the Redmi 8A Pro itself is quite bright. Similar to the bright level offered by Redmi 8A. This is because both phones are claimed to both offer a brightness level of 400 nits.
Redmi 8A Pro is also equipped with a screen protector, similar to Redmi 8A. The screen protector is Corning Gorilla Glass 5. Of course, with the presence of the Corning Gorilla Glass protector, making the screen sector on this cellphone become one of its own advantages.
6. Performance is classified as OK in its class
Redmi 8A Pro comes with Snapdragon 439 chipset. This chipset is designed with a 12nm fabrication process. Inside this chipset, there is a 1.95GHz Cortex A53 quad core processor and 1.45GHz Cortex A53 quad core processor. For the graphics processor, embedded Adreno 505.
The use of Snapdragon 439 on Redmi 8A Pro is actually fairly ordinary. Why? Because Snapdragon 439 is also embedded in Redmi 8A, Redmi 8, and Redmi 7A. This makes the four phones from Redmi have the same actual performance. The Antutu Value? Can see in the picture below.
With the number of Antutu 90 thousands, this phone certainly doesn't offer a fast game performance. Only enough categories can play games with low graphics settings. Obviously, for everyday use, the performance of this phone is still quite capable.
In its price class, the performance of the Redmi 8A Pro is still acceptable. Especially if combined with 3 GB of RAM. In the Indian market, Redmi 8A Pro comes with a 3GB RAM model and 32GB internal memory. There is also a 2GB RAM variant with 32GB of internal memory which costs a little cheaper.
7. Water Splash Resistant
Another advantage of Redmi 8A Pro is the feature of water splashes. This feature is actually not a special feature because Redmi 8A also has the same features. But maintaining this feature in the Pro version that costs a fixed price of Rp1 million, certainly deserves to be appreciated.
Lack of Redmi 8A
After knowing the advantages of Redmi 8A Pro, then let's discuss the shortcomings of Redmi 8A Pro. Are there at least three shortcomings of Redmi 8A? Here are the details.
1. No LED Notification
The disappointing point of the Redmi 8A Pro is the absence of a notification LED. This feature is indeed quite simple but this feature is one of the features that are needed. Why? Because with the notification LED, users don't need to bother opening the homepage or the mobile menu to simply check for incoming chat or e-mail.
2. No Infrared
Redmi 8A Pro is a cellphone that doesn't support infrared. In fact, many mobile phones from Xiaomi that support this feature. Redmi 8A also doesn't support infrared, and this Pro version should feature infrared.
3. No Fingerprint
If it doesn't present the Infrared feature, it would be nice if the Redmi 8A Pro is equipped with a fingerprint sensor. There is indeed a face recognition sensor but this makes Redmi 8A Pro actually not too much different from Redmi 8A.
Conclusion
Redmi 8A Pro is basically a Redmi 8A phone with minor enhancements. The "Pro" frills on this phone don't feel like "Pro" because the most prominent improvement is only in the presence of two rear cameras and a slightly different design.
Other specifications, there is nothing too special offered by Redmi 8A Pro. However, in the class price of Rp1 million, Redmi 8A Pro is certainly worthy of choice when compared to Redmi 8A. Then, what if compared to Redmi 8? Redmi 8 is superior in camera sensors with better openings and the presence of a fingerprint sensor. Interested in proposing to the Redmi 8A Pro?