Samsung Galaxy Watch Active2 Review – Look Stylish While Staying Healthy

TechIndia – Continuing to try to succeed in the smartwatch market, Samsung finally released a new generation of Galaxy Active Active series.
Samsung Galaxy Watch Active2 is the latest iteration that offers several improvements over the previous generation. Priced at Rp5,299,000, is this smartwatch worth replacing a conventional watch?
The impression I got when I first saw the Galaxy Watch Active2 was that the design it carried wasn't much different from the first version. But that's not a complaint because I actually prefer the minimalist and clean design that is owned by this series.
If you glance from a distance, you might not have thought that this device wrapped around my wrist is a smartwatch that has many functions. That is because the Galaxy Watch Active2 Aluminum Black variant comes in a complete black bandage that makes it look plain.
That way, the design will be very easy to blend into all kinds of fashion that you wear. For those of you who prefer to look in color, Samsung also offers Stainless Steel Gold and Aluminum Pink variants to further highlight your character.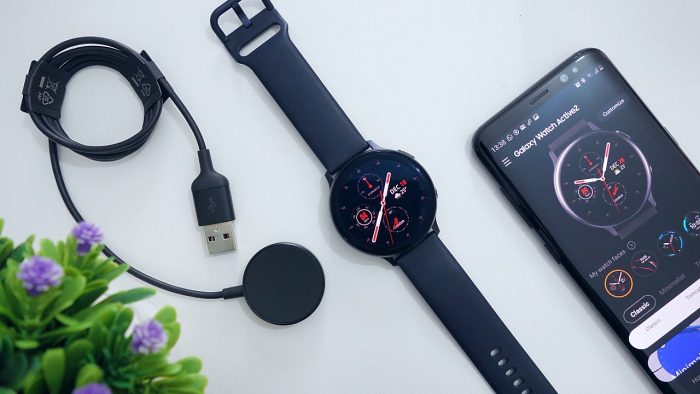 Interestingly, this smartwatch has actually obtained a MIL-STD-810G certificate which indicates that it has passed a military test. Therefore you can use this smartwatch in everyday life without having to worry too much about collisions or other things.
Besides its simple design, the Galaxy Watch Active2 also has a fairly light weight with a slim body so that it won't feel disturbing during daily activities, especially for those who are not accustomed to using a watch.
But you should not be fooled by the design because this device presents all the features that make it not inferior to superior smartwatch. One of them, the edges of the screen can be touched in a circle to navigate the menu more easily.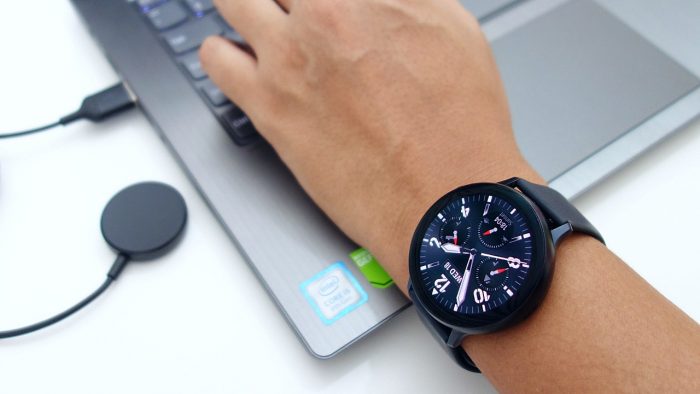 It's not as satisfied as the Galaxy Watch S4 which can spin physically, but this feature works quite accurately. But to be honest, I rarely use this feature because the features that are present on Galaxy Active2 make me not need to always have to choose the menu.
Carrying the word Active as its name, this Samsung-made product is intended for users who are always actively moving both sports and others. This smartwatch can automatically detect what I am doing training activities so there is no need to select modes beforehand.
There are seven types of activities that can be detected directly for now ranging from walking, running, cycling, rowing, Elliptical Trainer, swimming, and general training. Of course Samsung also provides dozens of other modes that can be selected manually.
That way, I only need to walk or run for a few minutes until the Smartwatch finally decides that I'm in the middle of training and starts recording all the health information so that it can be reviewed later.
Health is indeed the main focus of the Galaxy Watch Active2. Therefore, this smartwatch can detect the user's heart rate through eight photodiode technology that is designed so that it can follow the shape of the wrist.
Smartwatch will continue to monitor the user's heart rate and send notifications to the smartphone if it detects a pulse that is too high or too low than it should be. Of course the detection time interval can be adjusted as desired starting from any time until every hour.
In addition, Galaxy Watch Active2 can also monitor sleep quality and stress levels experienced by its users. It looks simple, but this feature is one of the things I like most about a smartwatch.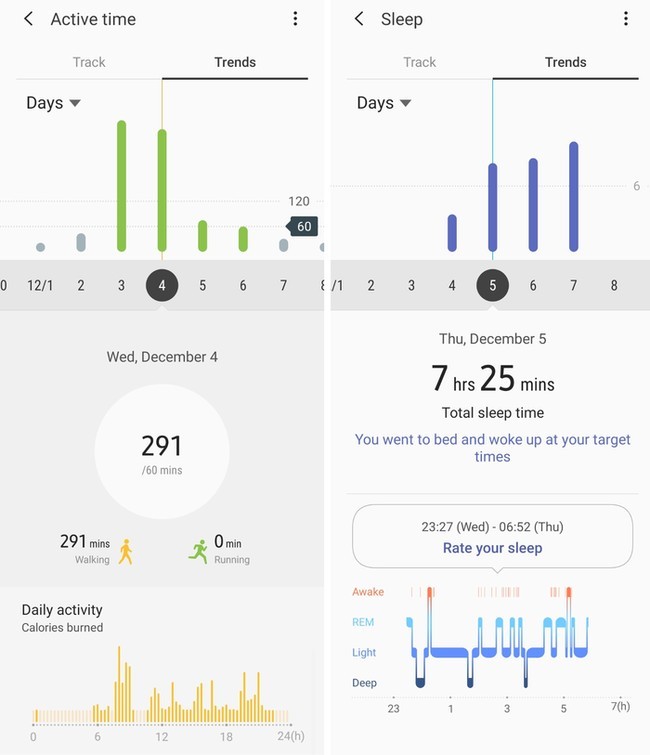 I was able to see what the pattern of sleep was like every night and how good the quality of sleep every night because the Samsung Health app recorded the time when I woke up, REM, light sleep, to deep sleep. Even I can find out the level of efficiency, calories burned, and actual sleep time.
As a user who often feels tired after staying up late, this feature will be very helpful in knowing whether it is caused by poor sleep quality or not. At the same time, Samsung also provides a breathing exercise that can be used to reduce stress.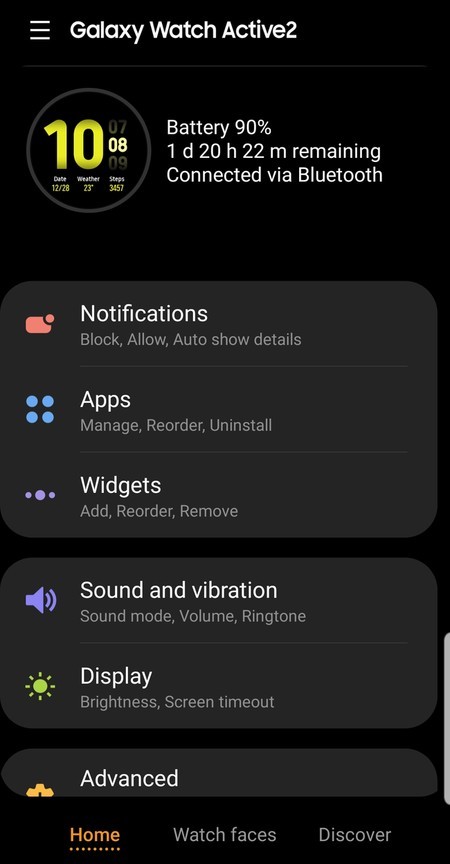 Interestingly, the Samsung Galaxy Watch Active2 turned out to be able to pass through my everyday life easily when using these features. During the testing period, I was required to charge the smartwatch once every three days and that was still around 16%.
It hasn't even been a week, but the number is pretty good. Even though in the test, I only took off the smartwatch when I showered.
Of course the battery life that I got from Galaxy Watch Active2 will be different from others. I myself set the heart detection interval every 10 minutes, the screen only lights up when viewed, and receive various notifications from the smartphone.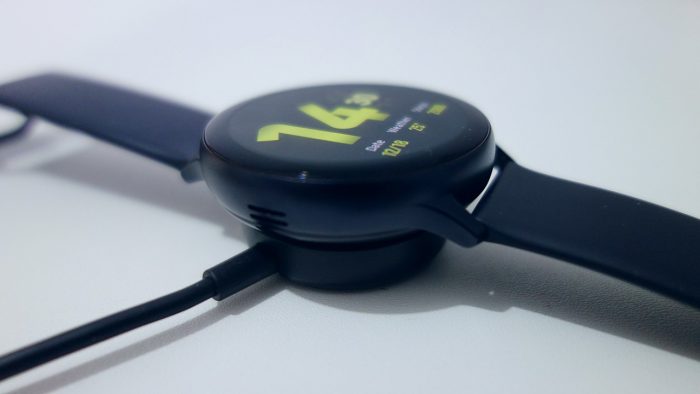 The charging process of the Galaxy Watch Active2 is also very easy because I just have to put it on the magnetic charger provided in the sales package. It's just that the time needed to fully charge the battery is fairly long, which is about 2 hours.
On the bright side, this wireless charging technology makes this smartwatch not have a port and is well sealed. As a result the Galaxy Watch Active2 has IP68 and 5ATM certificates which indicate that this device is waterproof to a depth of 50 meters.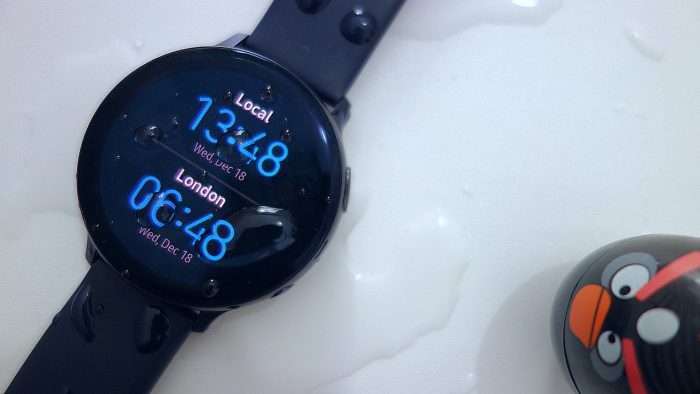 All of these features are further refined by the Tizen operating system which is now more mature. Overall there is no significant difference in terms of the operating system compared to the previous generation.
There are still a variety of Watch Faces that can be chosen to match the look with style and needs. Application support from third parties like Spotify also feels smoother to use.
If you want it, you can even make Galaxy Watch Active2 as a smart assistant to help your daily activities ranging from translating languages ​​to controlling smartphone camera applications.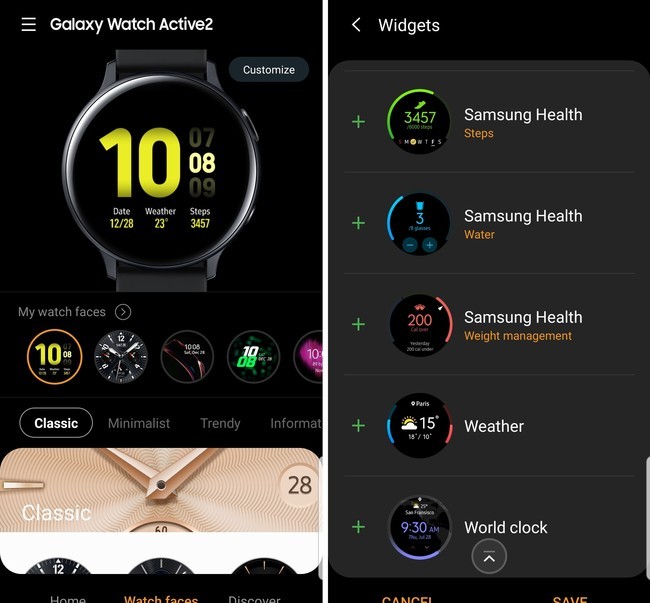 Overall, the Samsung Galaxy Watch Active2 can be a companion device that complements your life. The design that is not adventurous but has very capable features in terms of health is the main strength of this smartwatch.
That way you can make your look more stylish while getting the benefits that a smart device has. Not to mention the durability of the batteries that can accompany the user's everyday easily.
Advantages
Minimalist design that blends
Automatic activity detection
Have a military certificate and waterproof
Many customization options
Complete health features
Deficiency
Charging old batteries
Touch Bezel that feels more gimmick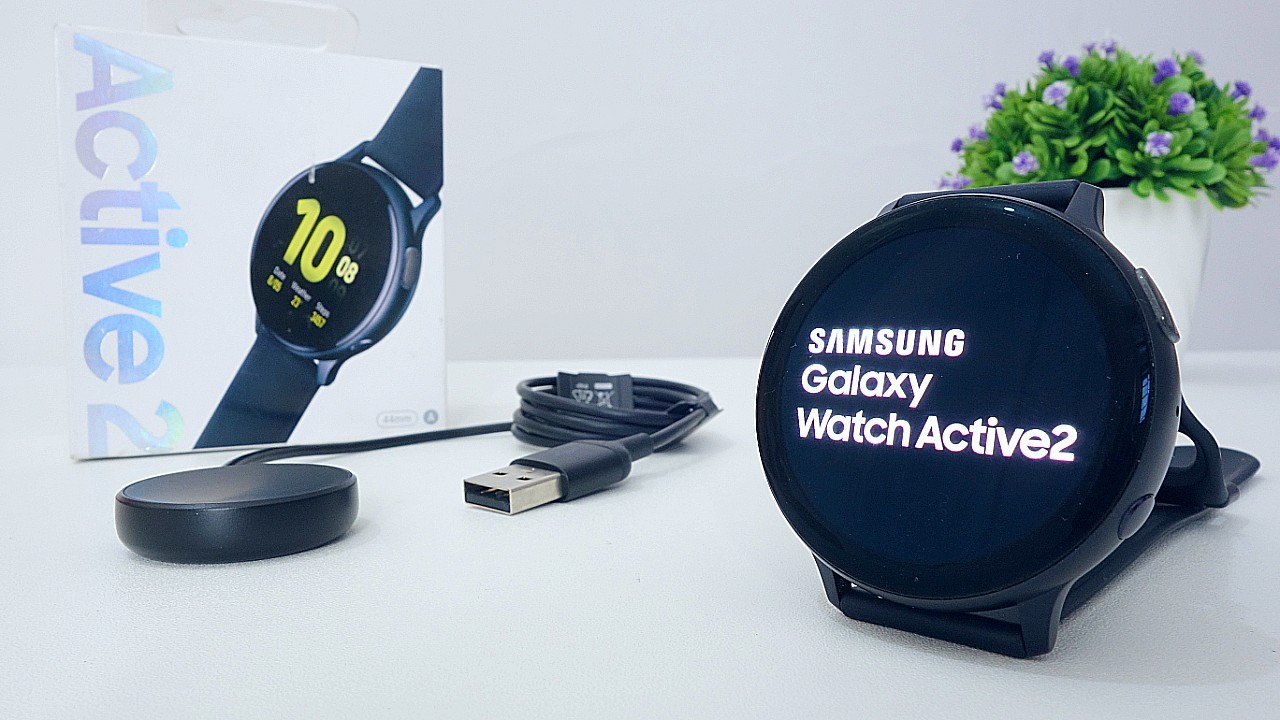 Rating Editor

Rated 4 stars

Excellent
---
Review of Samsung Galaxy Watch Active2

Reviewed by:

Released in: January 6, 2020

Last updated: January 6, 2020
---